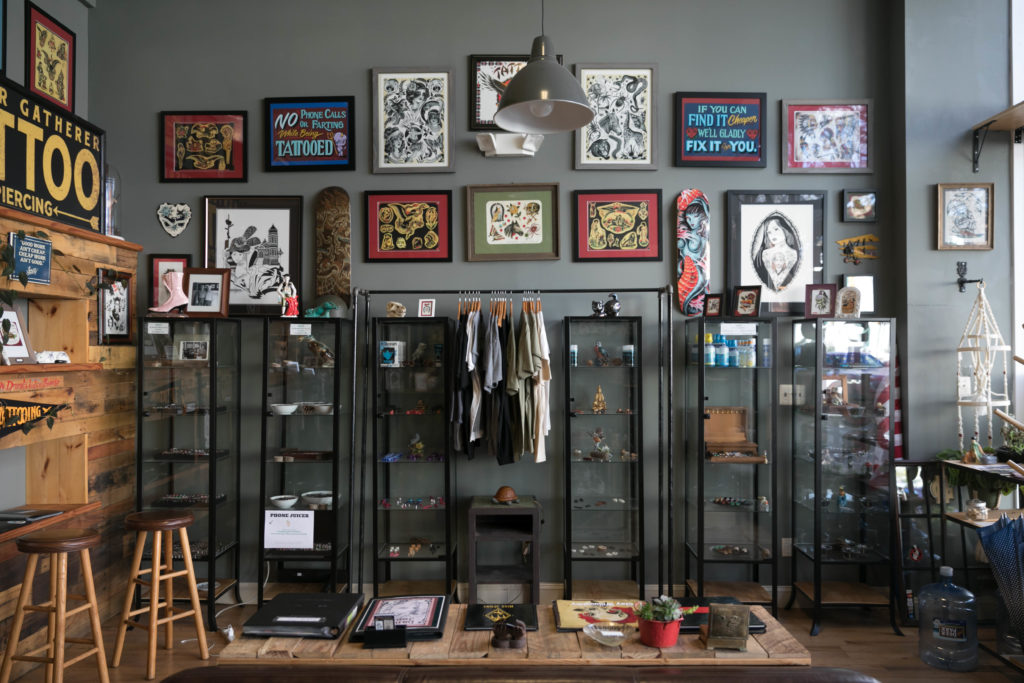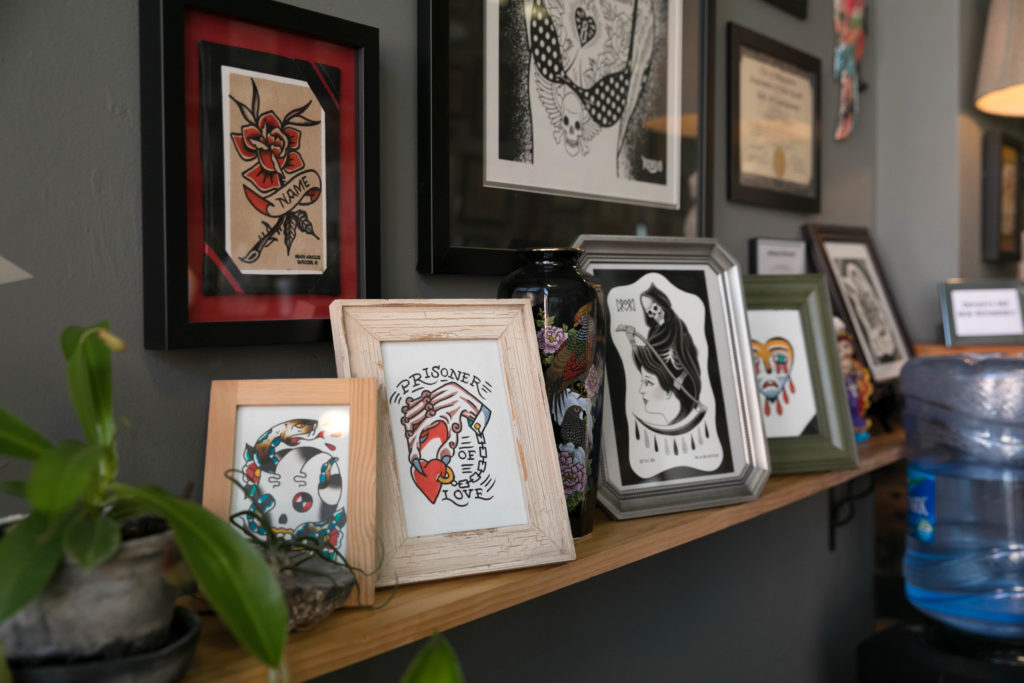 Hunter Gatherer Tattoo & Piercing
4510 Walnut St, Philadelphia
267.233.7015
Open at noon - 7 days a week 
At Hunter Gatherer Tattoo & Piercing, we provide our customers with high quality body art services in a professional, clean and courteous environment. We are proud to offer all custom work designed just for you by our talented artists.
The shop is owned by Troy Timpel. Troy is a multi-talented and accomplished artist who has worked in the body arts industry for over two decades. He also owns Philadelphia Eddies at 621 S. 4th in the South Philadelphia/Queen Village neighborhood. He operates convention/tattoo company Villain Arts, which is responsible for overseeing and successfully running over a dozen body arts conventions nationwide.
About us
Our highly-qualified staff of tattooers are diverse in their interests and offerings of artistic styles. We hold our shop to the highest standards, striving to provide exceptional service for all clients. We are compliant with all health & safety standards and use only top-quality professional supplies. Please visit individual artist pages for more information on our tattoo team members.
Our piercers use medical-grade, professional, hypoallergenic jewelry and materials throughout the piercing process. All procedures are performed manually (no "guns") with individually bagged and sterilized single-use needles and supplies.
Everyone on our team is licensed with the City of Philadelphia Department of Public Health and complies with annual OSHA BBP training. We are appointment-only for all services. Please call us at 267-233-7015 or email us at hgphilly@gmail.com to set up an appointment.